Motivation
I don't watch movies often, but this movie was worth sharing some thoughts.
System Crasher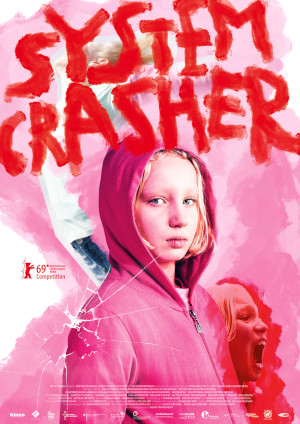 Figure 1. Poster of the movie
This movie by Nora Fingscheidt discusses Benni, an aggressive child. The director's goal was to raise awareness for children like Benni. Here is my summary:
Benni suffers from a childhood traumata. Whenever someone touches her face, she freaks out and starts to rage. With such a behavior, she becomes an increasing problem to the youth welfare system. A so-called "system crasher".

Benni expresses her desire to return back to her mother Bianca. But Bianca is insecure and struggles to hold up life with her two other children and abusive partner.

Several attempts are made to handle her case and find a solution.
My opinion
The representation of childish behavior and capturing the [camera] perspective of a child was executed tremendously well.

Also the relationship and feelings between Benni and her caretakers were conveys carefully and well.

The ending is a bit unexpected and could be more specific. Me and my girlfriend also had different interpretations of the final image.