Motivation
I just watched a Tehran Taboo. This movie was recently featured in Austrian's national broadcast. It was an Austrian-German co-production by coop99 (like "Quo Vadis, Aida?")in 2017. I don't want to focus on the visual techniques applied.
The movie
The movie discusses various taboos in Iranian society that must not surface due to religious rules, but are omnipresent and make life for many people difficult. Fundamentally, the movie accompanies three Iranian women through their lives in Tehran showing the many double standards and hazzles people suffer from due to contraining laws (prostitution, drugs, corruption, sex).
The visuals
In the English Wikipedia, director Soozandeh states that shooting in Tehran would have been impossible. As a result, some scenes were done in Vienna and others heavily use a greenscreen. Rotoscoping was used to turn the recordings into an animated movie. Apparently, the technique surfaced already earlier (e.g. "A Scanner Darkly"), but the style looked differently. In particular, I am irritated by the synchronization of hair and head movements in "A Scanner Darkly".
In "Tehran Taboo", theses issues have been improved. I particularly like the uniform regions of color, the subconscious use of layers to convey depth and the behavior of shadows when characters move. I wanted to share 4 shots, so one can relate to my statements.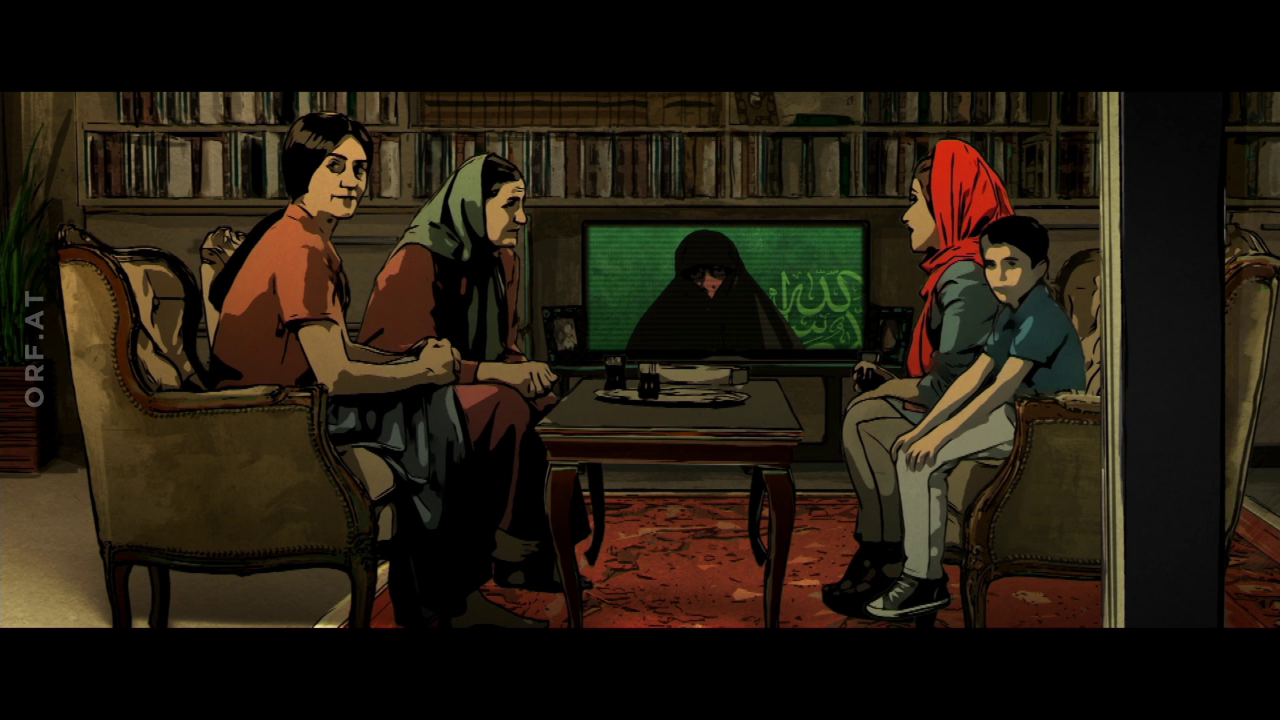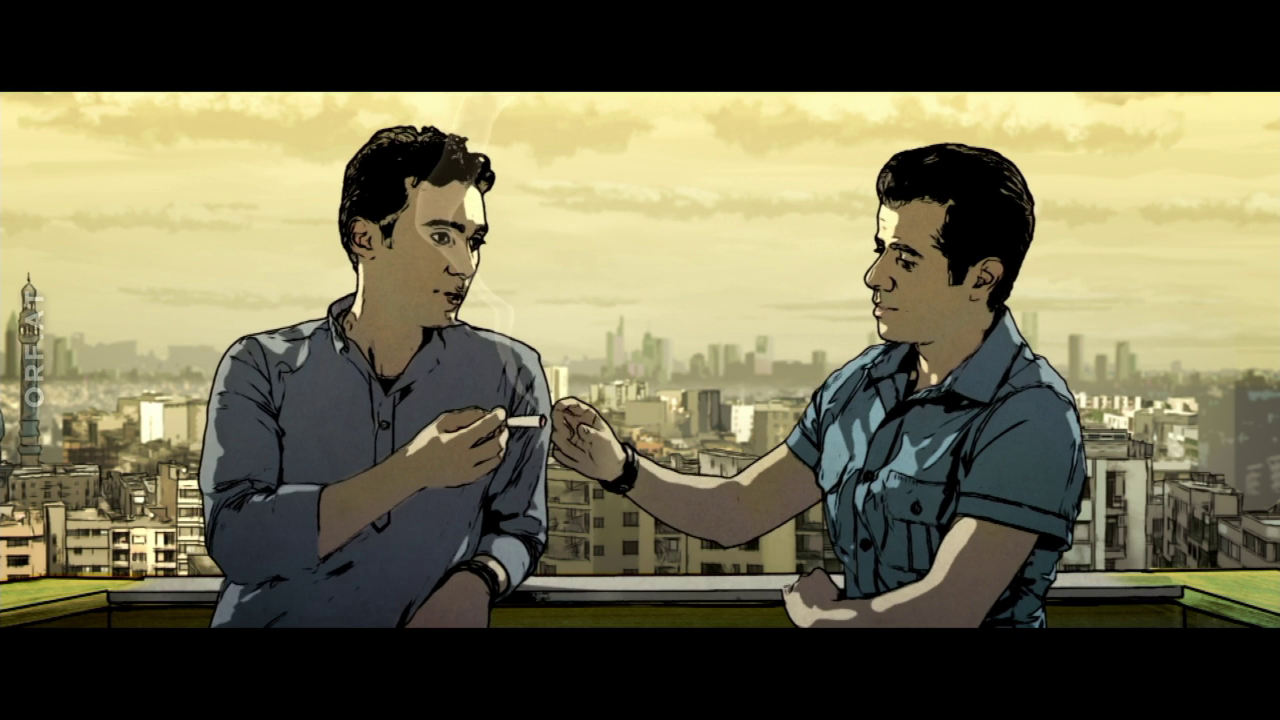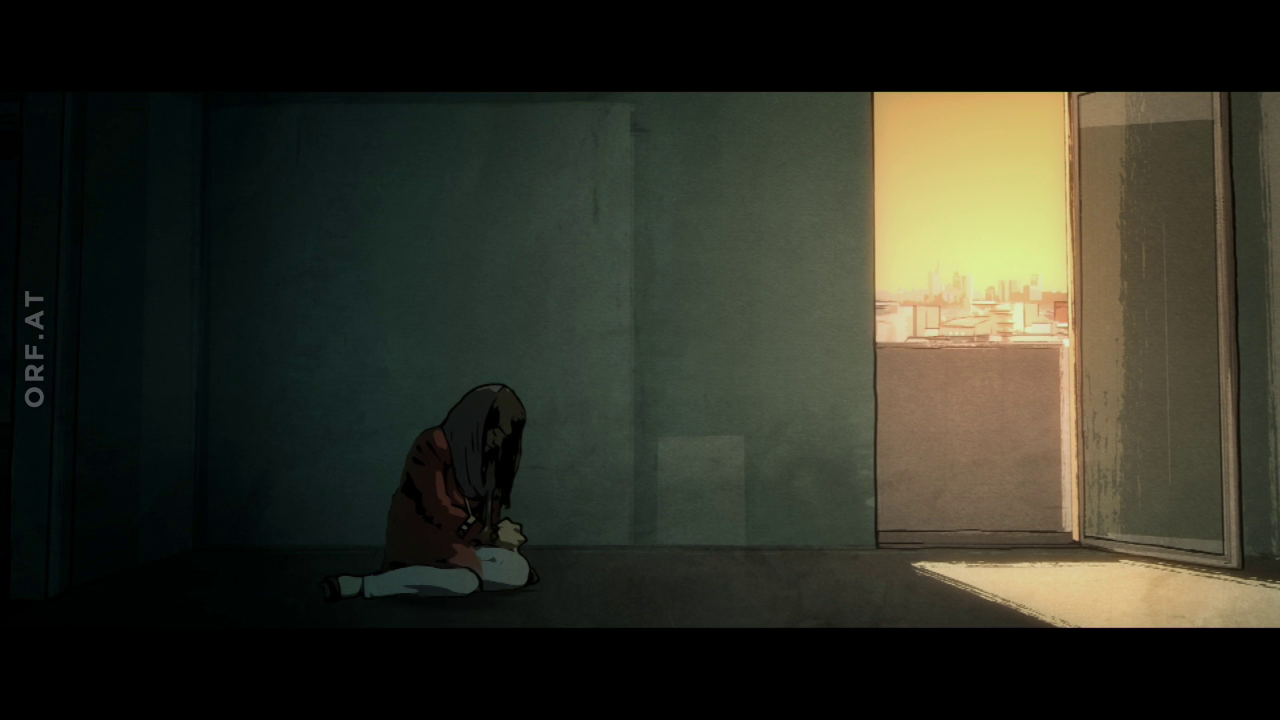 Conclusion
The movie is a little bit crowded in terms of conversation, politics, and the plot, but the visuals are just georgeous.